The Founder and the Sole Director Mr. Fabrizio Signorelli, as sensitive to child problems, supports organizations that work for children who live in conditions of physical and mental diseases.
Best and Fast Change has a partnership with the Meyer Foundation, Dynamo Camp and the Bambino Gesù Onlus Foundation which, through their initiatives, encourage the young sick and their families to fight and believe in the future.
PARTNERS
MEYER FOUNDATION
The Meyer Foundation was founded in 2000 as a support to the communication and fundraising activities research of the Anna Meyer Pediatric Hospital in Florence, which is a reference point for pediatrics throughout Europe for innovative healing methods and child care.
Meyer is a highly specialized pediatric hospital and a national reference center for high pediatric complexity. It has 247 multi-specialist beds and is equipped with all the medical and surgical specialties of the pediatric area.
The building is located down the Florentine hills and distributed on 32.671 square meters with 5 thousand square meters of gardens on the terraces and on the roof, surrounded by a park of 72 thousand square meters.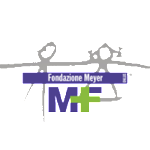 ---
DYNAMO CAMP
Dynamo Camp is a non-profit organization established in 2006. He founded the first Recreational Therapy Camp in Italy, located in Limestre (in the province of Pistoia), which hosts children and teenagers from 6 to 17 years old, suffering from serious and chronic diseases.
Dynamo Camp's motto is "Where laughter is the true care and medicine is joy".
At Dynamo Camp fun is guaranteed, including theatre performances, art workshops with the participation of well-known contemporary artists – Dynamo Art Factory, music and radio recordings – Radio Dynamo, photography and video – Dynamo Studios, circus school, horse riding , recreational activities in the pool, pet therapy, climbing and many other surprises.

---
THE ONLUS BAMBINO GESU' FOUNDATION
The Onlus Bambino Gesù Foundation, founded in 2000, since its establishment has guaranteed the achievement of important growth objectives of the Bambino Gesù Hospital through fundraising and social communication campaigns.
The Bambino Gesù Hospital was founded in 1869 by the generous initiative of the Salviati Family and carries out assistance activities in the health and scientific research fields. It is an international reference point for the research and health of children and young people from all over Italy and abroad and is connected to the major European and American pediatric centers. In 1985 he was recognized Institute of Scientific Hospitalization and Care with international significance. Every year it makes about 27 thousand hospitalizations, assures more than 77 thousand days in Day Hospital, over 1.4 million outpatient services and about 28 thousand surgical operations.