Best and Fast Change finances Sport, as essential to the development of basic social values, such as team building and solidarity, as well as tolerance and fair behavior. Sporting activity helps to improve the daily balance between body and mind, promoting perseverance and determination.

FONDAZIONE ROGER FEDERER
In Switzerland the Foundation supports children living in poverty in out of school or preschool programs in order to ensure their integration and maximize their potential.
In 2015, Best and Fast Change donated to one of the Foundations programs in Switzerland CHF 7,500 in order to promote three proven young, talented athletes in a financially weak position from various disciplines.
2015/16 FIORENTINA WOMEN'S FOOTBALL CLUB
Fiorentina Women is the first women's soccer team in Italy acquired by a professional football club, the ACF Fiorentina SpA
For the 2015/2016 football season, Best and Fast Change is Official Partner.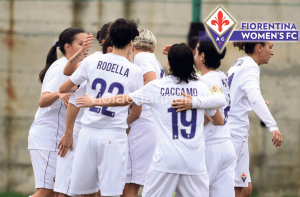 MATCH BALL FIRENZE